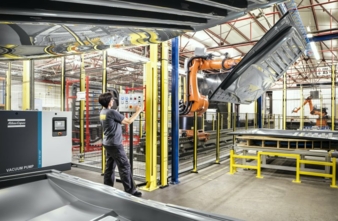 Dua Associates' Mumbai team led by Partners Anish Ghoshal and Pramod Gharge; Principal Associates Ruchika Sidhwani, Ravindra Mangire, and Rajat Agarwal; and Sr. Associate Chirashree K. acted on behalf of Edwards Limited, a UK based company and a group entity of Atlas Copco, in acquiring the entire shareholding of HHV Pumps Private Limited, a company based out of Bengaluru with various non-resident shareholders. The acquired business will become part of the Industrial Vacuum Division within the Vacuum Technique Business Area of Atlas Copco.
The transaction completed on January 20, 2022, involved due diligence of HHV Pumps Private Limited and drafting, negotiation and finalization of definitive agreements – Share Purchase Agreement, Trademark License Agreement, and Consultancy Agreement.
Atlas Copco is a global, industrial company based in Stockholm, Sweden, whose market-leading compressors, pumps, power tools and assembly systems can be found everywhere. Given that they view India is an important market, the Swedish company hopes to strengthen their market presence and local manufacturing presence through the acquisition of HHV Pumps.