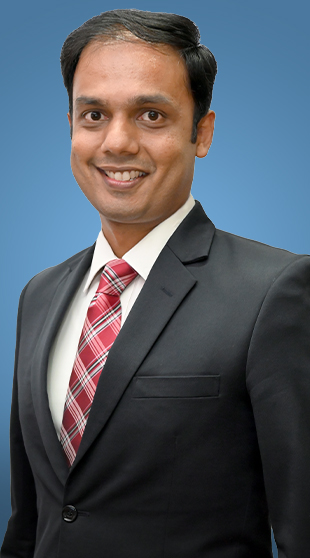 November 25, 2020
Tejas is an experienced disputes resolution lawyer with a focus on corporate and commercial disputes resolution. He is also actively involved in developing pre-dispute strategy and dispute resolution strategy advisory work.
He regularly appears before the High Court of Karnataka, National Company Law Tribunal, National Company Law Appellate Tribunal, Debts Recovery Tribunal, Commercial Courts and Arbitral Tribunals.
Tejas was a core member of the team advising a consortium of Indian Banks in their cross-border recovery proceedings arising out of the then largest banking Non-Performing Asset since 2013. The said work has resulted in the evolution of various banking and commercial laws in India including those pertaining to wilful defaulters and fugitive economic offenders.
Tejas has been a regular speaker at various fora. His engagements include  speaking on the  Insolvency and Bankruptcy Code and the Banking Sector at a National Workshop organized by the School of Law, Christ University, Bengaluru ; speaking at Bharat Heavy Electronics Limited, Bengaluru on contractual provisions on Risk and Cost clauses in contracts;  and chairing a panel discussion on the role of ADR in corporate practice organized by SVKM's NMIMS School of Law, Mumbai. 
He has represented and continues to represent numerous civic minded and public spirited citizens and organizations in their public interest litigations before the High Court of Karnataka with respect to various civic issues and has obtained relief to improve the quality of life of the citizens of Bengaluru.
Tejas is registered with the Karnataka State Bar Council.