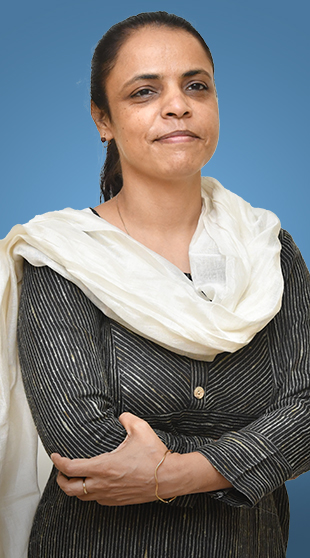 November 25, 2020
Ritu's practice area is intellectual property rights registration and covers allied legal services like prosecution, maintenance, oppositions, rectifications, brand clearance assignments, licensing, enforcement, providing assistance and support to clients in recordal of trademarks with the Customs Authority, strategizing and building business models, marketing and commercial corporate policies.
Her domain expertise includes Trademark Customs Recordal, Brand Strategy and Domain Name Dispute Resolution. She has been regularly participating in the in-house seminars and sessions organized by clients to understand the intellectual property laws, their protection and enforcement. She regularly advises and assists the clients' in framing their marketing strategies, extension & diversification of the IP portfolios and conducting due diligence.
She has been an invited speaker at several IP fora including the In-House Practitioners Round Table Conference of International Trademark Association (INTA) and at the Workshop organized by Automotive Tyre Manufacturers Association – ATMA India. Ritu has worked on a pro bono basis with start-ups in conceiving brand identity and clearance and also advised them on the application, significance and leveraging of the Intellectual Property Rights.
Ritu is a Member of Delhi Bar Council (D-2360/99). She is also a Member of International Trademark Association (INTA) and has served in Trademark Offices Practice Committee (India).