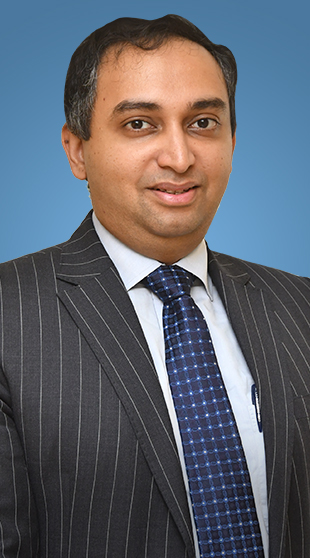 November 27, 2020
Rahul is a dispute resolution specialist, with over 13 years of experience as a litigator in disputes at all levels of the judicial pyramid. Rahul is particularly effective in arbitration in complex commercial disputes requiring significant expertise in evidentiary hearings. Rahul is equally at home being lead counsel in arbitration, as well as working to instruct Senior Counsel.
Rahul acts for Fortune 500 companies in India, as well as the Indian Government in their contractual disputes. Rahul is one of the few counsel able to point to a track record of victories for the Indian Government in arbitral disputes. Rahul is regularly instructed in high value construction disputes, shipping, oil and gas and investment/shareholder disputes, with notable cases including
 Successfully acted for an Indian multinational offshore drilling services provider, at the Supreme Court and in Arbitration, in relation to claims of 85 million USD (approx).
 Successfully acted for a US multinational quick service restaurant chain in shareholder disputes with an Indian joint venture partner at the National Company Law Tribunals and the Supreme Court, relating to disputes of approx 1,700 Cr INR.
 Acting for GAIL (India) Ltd in disputes under Gas Supply Agreements in relation to claims amounting to 1300 Cr INR.
 Successfully acted for Engineers India Ltd in arbitration and challenge proceedings concerning construction contracts in claims of 40 Crores INR (approx).
Rahul has been junior counsel in widely reported cases before the Supreme Court, most notably the cases of – Bharat Aluminium Co. v. Kaiser Aluminium, which reconsidered the law of Arbitration in India, State of Maharashtra v. Indian Hotels and Restaurants Owners Association, which decided the Constitutionality of a ban on forms of dance under the Bombay Police Act, 1951 and Novartis A.G.v. Union of India, appearing for Novartis A.G. regarding the grant of a patent to the cancer drug Glivec.