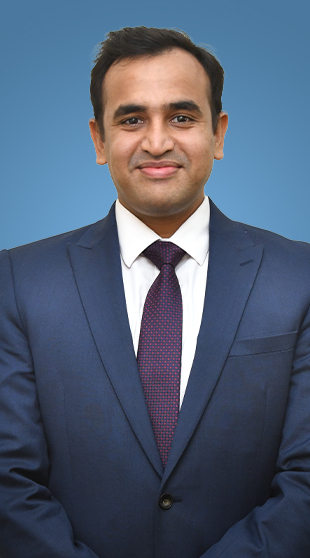 October 31, 2022
Rahul's areas of practice include general corporate advisory, mergers & acquisition, commercial laws, labour & employment and compliance. He has extensive experience in handling client transactions relating to strategic and financial investments, investment structuring, legal due diligences, advisory on corporate laws, foreign direct investments, labour laws and employment related matters.
Rahul has advised and represented a number of multinational clients pertaining to their business/investments in India. In respect of such clients, his role included advising on the structuring, applicable laws, regulatory framework & approvals, compliance's and/or documentation pertaining to their projects/investments in India.
He has advised clients in diverse business sectors ranging from Automotive, Glass, Fabric, Cement, Sugar, Media, Food Processing, IT/ITES, Real Estate, Paper Manufacturer, Steel and Aluminium etc. and while advising clients in these sectors, he has dealt with various aspects of the relevant Indian laws dealing with corporate governance, due diligence, risk analysis, labour and employment, foreign nationals visiting India for business or employment, etc.
Rahul is a member of the Bar Council of Delhi and the Delhi High Court Bar Association.