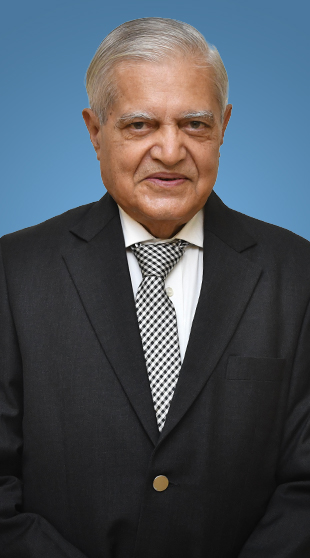 November 27, 2020
Pawan Chopra is the former Secretary, Ministry of Information & Broadcasting. During his almost four-decade long distinguished career with the Indian Administrative Service, he held important portfolios in Government in a broad range of industries and ministries including the position of Additional Secretary at the Cabinet Secretariat – which assists the Prime Minister in policy coordination across Ministries. His experience includes coordination of policy initiatives in various infrastructure sectors including telecom, power, ports and highways, as well as a stint in the Health Ministry followed by work on health issues at Oxford University. He has also had extensive hands-on experience relating to economic reforms and development, particularly in the areas of trade, foreign direct investment, privatization, the design and installation of regulatory frameworks and arbitration for dispute resolution.
Pawan was instrumental in drafting and implementing export and taxation policies to foster competitive environments and mechanisms for quick dispute resolution to promote and support the expansion of India's international trade. He also has extensive experience with multilateral international organizations including the World Bank and the Asian Development Bank, the World Health Organization, and United Nations agencies such as UNDP, UNICEF, UNCTAD, UNDCP, UNDP and UNESCO. He has represented India in bilateral negotiations of sectoral trade and cooperation matters.
Pawan attended the John F. Kennedy School at Harvard University and was a visiting fellow at the University of Oxford. He holds an MSc in physics and an LLB from Delhi University is a member of the Bar Council of Delhi and a Fellow and Member of the Indian Council of Arbitration.