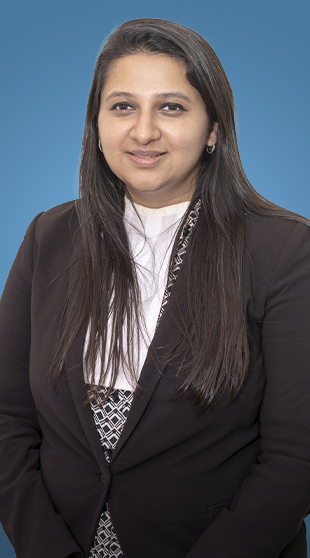 November 27, 2020
Nirali is a part of the Litigation and Dispute Resolution team. She is a qualified Solicitor registered with the Bombay Incorporated Law Society. She has worked on various matters which involved Intellectual Property, Commercial, Civil and Real Estate disputes.
She has appeared before the High Court, the City Civil Court, the Court of Small Causes, the State Consumer Forum and Maharashtra Real Estate Regulatory Authority. She has also worked on arbitrations arising out of commercial contracts before various Arbitral Tribunals including the National Stock Exchange, Bombay Stock Exchange and Multi-Commodity Stock Exchange etc. She is also well versed with Media Rights Management Systems. She has also earned certifications in Copyright Law from Harvard Law School.
Prior to qualifying as a lawyer, Nirali has completed her under graduation in Accounting & Finance and is a novice Financial Planner.