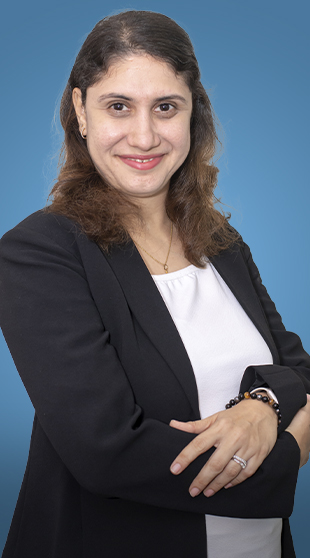 November 09, 2022
Natasha Karanjia is an attorney in India. Natasha graduated law from Government Law College and went on to completing her Solicitors. She did a rigorous internship with Mulla & Mulla Craigie Blunt & Caroe for her Solicitors examination. Natasha has been a qualified Solicitor since 2011. Natasha's practice covers diverse areas of Corporate and Commercial laws, primarily focusing on Mergers and Acquisitions and Private Equity transactions.
During the course of her career, Natasha has worked with several large foreign and Indian banks and multinational corporations. Natasha has advised several private equity funds as well as strategic investors in their investments and operations in India. She has also advised several Indian companies and their promoters in relation to investments proposed to be made by investors in such companies.
Natasha has wide range of experience in drafting transactional agreements including shareholders agreements, share purchase agreements, business transfer agreements, joint venture agreements, franchisee agreements, licensing agreements, conveyances, leases, leave & license agreements.
Natasha is a member of the Bombay Incorporated Law Society and the Bar Council of Maharashtra & Goa.