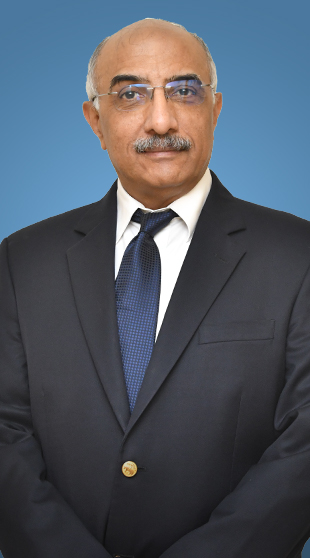 November 25, 2020
Munish's  legal practice focuses on mergers and acquisitions, private equity, in-bound and out-bound investments, public-private partnership concessions, infrastructure projects, project finance, capital markets, corporate finance, cross-border transactions, joint ventures, business restructuring and corporate and commercial transactions.
His clients include investment banks, private equity firms, government and private companies, financial institutions in India, Asia, Europe, and North America. Munish has been involved in infrastructure projects (including EPC, concessions, and operations and maintenance) in energy, oil, gas, power, airports, and roads and in other sectors such as insurance, telecommunications, consumer goods, public relations, advertising, and business process outsourcing.
He has over twenty years of experience in all aspects of foreign direct investments in India, directly or through friendly tax jurisdictions, structuring business presence in India, protection of intellectual property, regulatory approvals and policy compliance and establishment of project, liaison, or branch offices. Munish has advised on general corporate matters including business law implications, company formation, legal due diligence reviews, arbitration, and litigation.
He has extensively   advised multinational companies in relation to their investments and operations in India and also some of the Indian business groups on their investments in and outside of India as well as their commercial operations. Munish also has considerable expertise in negotiating complex corporate transactions.
Munish has advised and represented Delhi International Airport Limited for modernization of Delhi Airport with a project cost of over USD 1.6 billion. He has also advised GMR Infrastructure Limited in the development of a green field airport at Hyderabad with a total project cost of app. USD 600 million and in the development of a new international terminal at Sabiha Gokcen International Airport, Istanbul with a total project cost of app. Euro 500 million.
He has advised and acted on behalf of several clients in the renewable energy space including Radiance Renewables' acquisition of solar power companies in India, Mytrah Energy's debenture issue and wind energy project development and risk analysis for Orange Renewable Power Private Limited. Additionally, Munish represents Power Finance Corporation and REC in power sector financing.  He has represented Goldman Sachs, Warburg Pincus and other PE firms.  In the oil and gas sector he has amongst others represented British Gas, Gas Authority of India, IOCL, Gaz de France, Oiltanking and Skytanking.
Munish has authored several articles over the years. He has contributed to the India chapter of Global Legal Insights Energy – 2nd edition. His articles "Financing Strategies in M&A" and "Projects in Emerging Markets" were published in India Business Law Journal and Global Reference Guide issued by Financier World Wide.
He  has assisted setting up a number of trusts and charitable institutions that have engaged in charitable work in India such as setting up a manufacturing and skill development center in Dharamshala, or providing Tsunami relief, or preservation of Dutch heritage sites.
Munish is a Member of Delhi Bar Council, Member International Bar Association, and a Member of the American Bar Association.