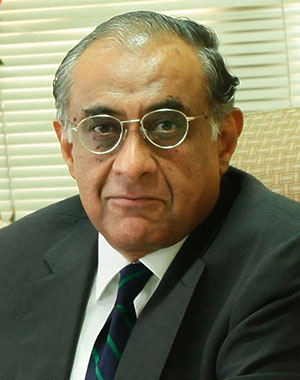 December 01, 2020
Having founded Dua Associates over thirty years ago, C.R. Dua is currently the Chairman of the Firm, which has full services offices across top eight cities across India. His responsibilities include providing strategic advice and direction to the nearly 300 professionals of the Firm for its further growth and development, including providing long term vision. He engages with the 73 partners of the firm, its executive committee and sub-committees towards ensuring that the practice continues to retain its recognized  leadership  position  with  its  diverse  client  base.
Since its inception in the 1980s the Firm led by C.R. Dua has been at the forefront of Indian economic liberalization by representing overseas businesses and negotiating and structuring their inbound investments.  He pioneered the representation of major international oil companies Chevron, Texaco and Shell in the Bombay High and  thereafter, the Firm advised major US corporations' foray into India like General Electric, General Motors, AT&;T, Power Gen, McDonald's, Timex and 3M Corporation amongst others.  The firm under C.R. Dua also represented the initial influx of major companies from Japan including Mitsubishi Heavy Industries, Toshiba and Mitsui & Co.
Chairman Dua's experience and expertise encompasses a broad range of areas including corporate and commercial law, corporate finance, securities law, infrastructure, public policy and administration, governance and ethics, land acquisition, power projects, foreign investments and collaborations, disinvestments and privatization of public sector undertakings, mergers and acquisitions and exchange control regulations. Amongst the major representative clients advised include some well known global brand names such as General Motors, General Electric and GE Capital, 3M Company, Chevron Corporation, McDonald's, Mitsubishi Corporation, AIG, Chubb Insurance, Rolls Royce Plc., Rio Tinto, Linde AG, Estee Lauder, Gilead, Whirlpool, Becton Dickinson, Gillette, Dow Chemical Corporation and DuPont among others.
C.R. Dua sits on the Boards of Indian companies, both listed and private, including Indian subsidiaries of many major multinational corporations primarily representing the interests of foreign collaborators and investors.  He is also Chairman of the Board of   Procter & Gamble Hygiene and Health Care Limited and an Independent Director on the same board. He is a founding member of the American Chamber of Commerce in India and an invitee to its national Executive Board. He is a member of the India Advisory Board of BNP Paribas and one of the Senior Vice Presidents of the Society of Indian Law Firms (SILF) and among the Chairpersons of Legal Reforms Committee.
Over the last two decades C.R. Dua has been the recipient of several awards as the Leading Lawyer in areas of M&A and Corporate Restructuring. He was awarded the Samman Patra by the Government of India, Ministry of Finance and The National Council of Jurists Award in recognition of his contribution to the development of Corporate Laws in India. In 2018, he was conferred the Award "Knight of the Order of the Star of Italy" for his contribution to the promotion of bilateral business ties between Italy and India. Early 2020, at a high-profile event that celebrated the innovation and achievements of legal luminaries, C.R Dua received the prestigious Lifetime Achievement Award for Outstanding Contribution and Excellence in the field of law.
An avid tennis player his sporting interests are pursued as a member of the Executive Committee of the International Lawn Tennis Club of India and a Senior Vice President of the Delhi Lawn Tennis Association.
An honours graduate of St Stephen's College, C.R. Dua also holds a Master's degree in economics from the Delhi School of Economics. He lives in New Delhi with his wife Amrita and daughter Shreya who is currently pursuing her academic interests in ancient history as an MPhil student at Oxford University,UK.