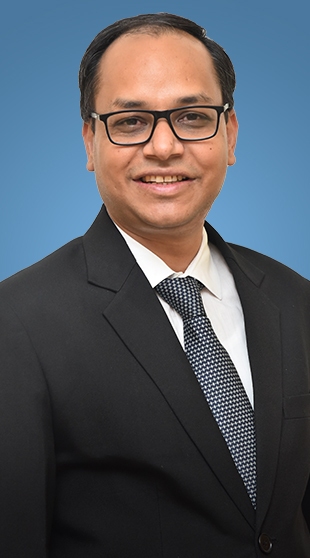 November 27, 2020
Mayank Singhal focuses on international trade and investment transactions, corporate disputes and regulatory investigations. He has been actively associated with the practice of international trade law, advising a range of exporters, chambers of associations, importers and user associations in various trade remedy investigations carried out by the Indian Ministry of Commerce, the US Department of Commerce and various WTO member countries.
In more than 10 years of professional legal experience, Mayank has served several leading international corporations in highly contentious trade remedial disputes under the framework of World Trade Organisation, litigation pertaining to anti-dumping, countervailing and safeguard duty, white-collar crime, intellectual property rights, constitutional and administrative law.
Mayank has been recognized as "Recommended Lawyer" in Dispute Resolution- Litigation & WTO/International Trade by Legal500 2020 rankings. He has also been cited as one of the 'Next Generation Lawyers' in the field of WTO/International Trade by Legal500 Asia Pacific 2021 rankings.
As a notable expert in WTO and International Trade Regime, Mayank offers guidance and insight to legal aspirants on these subjects. He has gained wide acceptance as advisor among industry, government institutions and trade associations who have often relied on his insights, which have enabled the stakeholders to take well informed and reasoned decisions on ever evolving and complex trade and commerce matters.
Mayank regularly contributes to the India Chapter of the International Trade Law Review, a journal that provides in-depth analysis of global legal issues and their commercial implications, written by thought leaders at the world's top law firms.s.
He is enrolled at Bar Counsel of India .
.