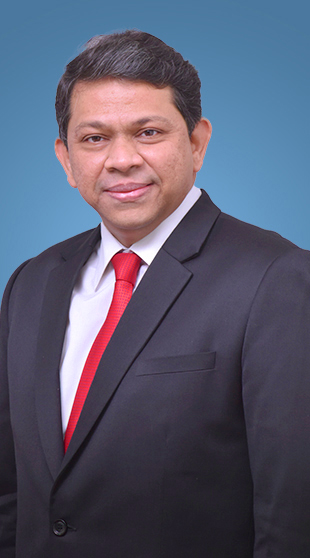 November 23, 2020
Ganesh works out of both Chennai & Delhi offices of Dua Associates.  His practice encompasses advising and representing parties in international arbitration matters (under Rules of SIAC, ICC, LCIA, SCMA, UNCITRAL as well as ad hoc) and in arbitration matters seated in India that are conducted pursuant to the Arbitration and Conciliation Act, 1996. He also advises and represents parties in litigation matters before the courts. He has handled cases arising from transactions relating to Oil & Gas; Infrastructure, Projects & Construction; Power / Energy; Telecom & IT; Banking & Finance; Joint Ventures and General Commercial matters.
Prior to relocating to India Ganesh  spent over 16 years in Singapore during which time he worked with some of the top international law firms and Singapore law firms. Between 2002 and 2007, Ganesh was the   Counsel & Assistant Registrar of the Singapore International Arbitration Centre (SIAC).
Ganesh  has been listed as one of the "Future Leaders" by 'Who's Who Legal' and the 'Global Arbitration Review (GAR)', London in the 2017 and 2018 editions of 'Arbitration: Future Leaders'. In recognition of his dedication and contribution to Arbitration & Alternate Dispute Resolution, he was conferred Capital Foundation's  Arun Jaitley Award for 2020.
He has been appointed by the President of the SIAC Court of Arbitration as a Member of the 'SIAC Users Council', and by the President of the ICC International Court of Arbitration as a member of the 'ICC India Arbitration Group'. He is a member of the Panel of Arbitrators of the SIAC, the Asian International Arbitration Centre, the Indian Council of Arbitration, the Nani Palkhivala Arbitration Centre and is on the list of arbitrators of the Mumbai Centre for International Arbitration.
Admitted to practice in India, England & Wales and Singapore, Ganesh is a Fellow of the Chartered Institute of Arbitrators, UK and the Singapore Institute of Arbitrators.  He is an active member of the International Bar Association ( IBA) and is on the IBA India Working Group.