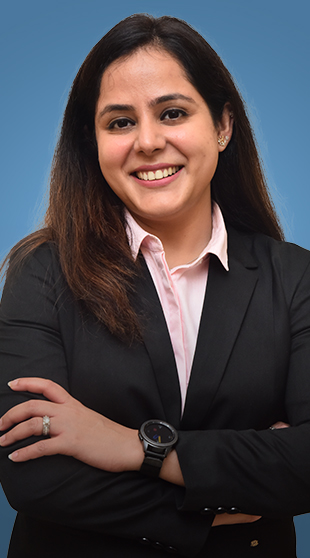 November 27, 2020
Divya's practice spread over a decade focuses on litigation, arbitration, anti-bribery, white collar crimes, company law, and constitutional law. She regularly appears and handles a wide range of litigation before the Supreme Court of India, various High Courts and Tribunals in the Country.
She is experienced in handling litigation pertaining to corporate transactions relating to amalgamations and demergers, company law, intellectual property rights, contracts, specific relief, insolvency and bankruptcy laws, general civil and criminal laws, anti-corruption laws, international trade laws, etc. She has assisted clients across a variety of industries including chemicals, automobiles, education and print media.
On the corporate front, Divya has drafted schemes involving commercial and corporate transactions and has vast experience of appearing before Statutory Authorities in getting clearances for corporate transactions. She has a remarkable record in getting schemes (involving mergers and demergers) approved by the National Company Law Tribunals within a period of four months, by ensuring strict adherence to all timelines set under law and getting  time bound results for the clients.
She is part of a team that has conducted internal investigations for clients in identifying lacunas in internal company policies and has further advised clients in ensuring strict compliance of the FCPA regulations.
She is an Advocate-on-Record with the Supreme Court of India and is a member of the Supreme Court Advocate-on-Record Association and the Delhi High Court Bar Association.