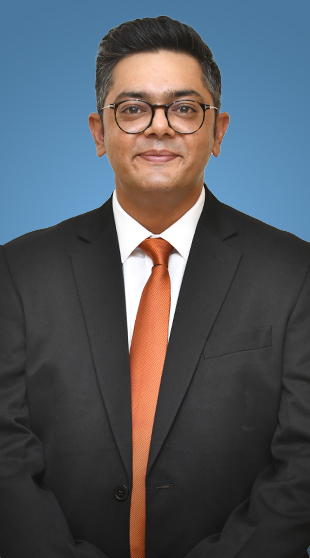 November 25, 2020
Ashish's  practice focuses on corporate commercial litigation and arbitration with special focus on intellectual property litigation, white-collar crimes, environmental protection and International trade law. He services clients from the world of technology, digital media, fashion, luxury goods, logistics, media and the chemical industry in a variety of matters both, in the nature of civil and criminal litigation.
Ashish has extensive experience in defending civil and criminal litigation in anti-corruption actions and has represented various companies faced with allegations of improper payments as well as those under investigation.  In intellectual property matters he has represented clients in trademark, copyright and patent litigation before various High Courts as well as the Supreme Court of India apart from appearing before other specialized tribunals.
Ashish is also actively involved with the practice of international trade law advising a range of exporters, chambers of associations, importers and user associations in several trade remedy investigations carried out by the Government of India. Ashish has been ranked as the 'Next Generation Partner' in the field of WTO and International Trade Law.