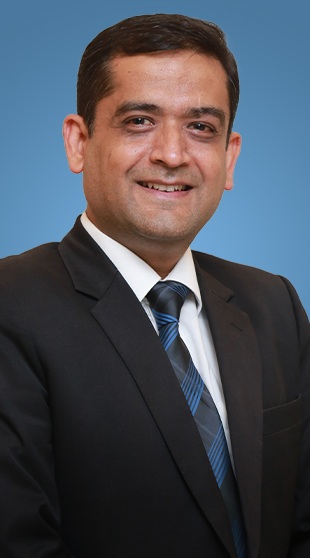 December 08, 2020
Aman is a litigating lawyer and has extensive experience in different fields of law including constitution, criminal law, contracts & agreements, securitization law, alternative disputes resolution mechanisms, rent laws, land acquisition, taxation (both direct & indirect), negotiable instruments, labour, human rights, service law, consumer protection, transfer of property, revenue, land laws and corporate law. He frequently appears before different courts/commissions/tribunals including DRT & NCLT and other statutory authorities in both civil and criminal matters.
Aman was also on the panel of Official Liquidator attached to the Punjab & Haryana High Court wherein he represented the Official Liquidator in various Winding up proceedings and collateral issues related thereto. Aman served as Additional Advocate General Punjab from November 2012 to March 2016 and defended the State Government in Land Acquisition, Revenue, Service, Education / Admission, Constitution, Tender, Labour and other matters. Aman has been on the High Court panel for HUDA, HSIIDC, Panjab University and Chandigarh Administration. Aman has been regularly appearing before the National Company Law Tribunal Chandigarh Bench which was established in June 2016.
He worked as a Partner from April 2016 to March 2020 and resigned thereafter to take up his current assignment as Additional Advocate General, Haryana. Aman is a 'Of Counsel' of the Firm.