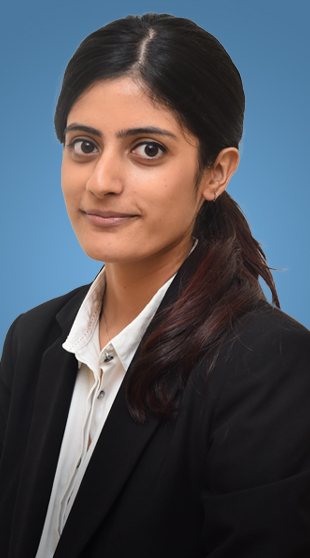 May 28, 2021
Akshita represents and assists clients in varied civil and commercial disputes. She also represents international clients and advises them on enforcement and other disputes having cross border implications.
Though Akshita primarily practices in the area of Dispute Resolution & Commercial Litigation, she also advises clients on general corporate matters which includes contract laws, employment laws, labour laws, legal due diligence, and regulatory matters. She has also advised clients on arbitration laws, intestacy laws and Hindu undivided family related matters.
She has written a number of articles on various legal aspects and trends. These include :-
"Enforcement of Foreign Arbitral Awards", which was presented at NLSIU's International Seminar on Enforcement Trends of Arbitral Awards, 2018 ;
"Emerging Rights of Women", which was presented at the National Seminar of NLU Jodhpur, 2018 ;
"Arbitration laws in India", which was presented at Arbitration Weekend organized by Centre for Advanced Research in Dispute Settlement at DSNLU, Visakhapatnam, 2017 and "Paradigmatic Shifts in Law and Justice in 21st Century".
Akshita is a Member of Delhi High Court Bar Association.