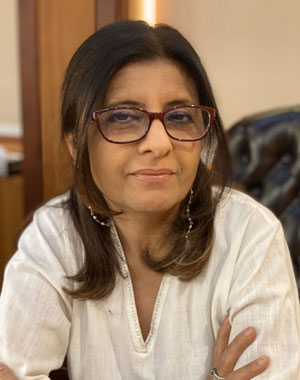 November 27, 2020
Ms. Patodia's practice focuses on Dispute Resolution: Litigation & Arbitration. Ms. Patodia represents domestic and international clients in complex and highly contentious commercial litigation and arbitration matters before various courts and arbitral forums in India including the Supreme Court. In her legal career spanning nearly three decades, Ms. Patodia has represented clients ranging from Fortune 500 companies to closely held Indian and foreign companies, in a broad range of civil and criminal matters including disputes relating to environmental law, intellectual property, international trade, breach of contract, specific relief, constitutional and administrative law, company law, fraud and fiduciary duty litigation, joint venture and partnership disputes, Anti-corruption, among others.
Ms. Patodia holds the distinction of having created a specialist practice group at the firm on Anti-Corruption & White Collar Crimes. This has been an additional major practice area for her over the last decade in that she has handled advisory as well as litigation assignments and internal corporate investigations in different parts of India. She has also been assisting and representing one of the firm's international clients in a leading, cutting edge case on corporate corruption pending in India. Ms. Patodia frequently writes on the topic of corruption and has recently contributed the India Chapter in the Anti-Bribery and Anti-Corruption Review, Third Edition, published by Law Business Research Limited.
Ms. Patodia also heads the Firm's Intellectual Property Practice Group and the International Trade & Customs Practice Group. She is known in the industry and amongst her clients as the 'go to' lawyer who provides strategic legal advice and immaculate legal support to clients at all times.
Ms. Patodia holds a Bachelor's degree in Commerce from The Sydenham College   of Commerce and Economics and a Bachelor of Laws degree from Government Law College, University of Bombay, Mumbai. Ms. Patodia is an Advocate-on-Record of the Supreme Court of India and is a member of the Supreme Court Bar Association, Bombay Incorporated Law Society and Bombay Bar Association and is   an Associate Member of Delhi High Court Bar Association.