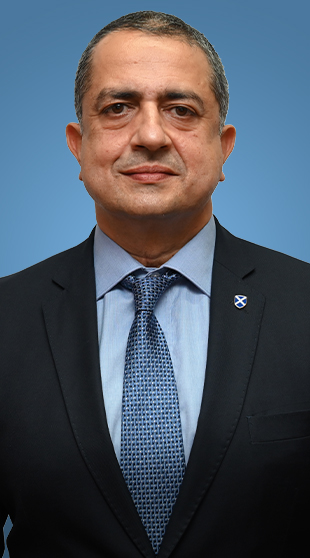 November 25, 2020
Subaya has, over a period spanning close to 3 decades, represented both Indian and multinational corporations across the globe, in transactions of varied degrees of complexity, and has assisted such clients in structuring and negotiating commercial arrangements. This has seasoned him into a practical lawyer with a sound understanding of the business requirements of our clients. 
Subaya has led several acquisition transactions which involve negotiating term sheets, conducting legal due diligence and negotiating and finalising the transaction documentation towards closure. 
Subaya is also active in the real estate sector and has advised clients in setting up manufacturing units, industrial and warehousing parks and housing projects. His experience in the real estate sector includes title due diligences, structuring, drafting and negotiating documentation for acquisition, construction, joint development agreements and project management arrangements. 
While the above are the integral areas of his practice, Subaya is equally at ease advising clients on food and beverage related laws to assist such clients, in conforming to these evolving laws which regulate the food and beverages sector in India and the implications that these laws, and the repeated amendments to such laws, may have on the industry. Subaya assists clients of the Firm in relation to the acquisition of F&B businesses, structuring and negotiating contract manufacturing/ outsourcing arrangements, agreements within the distribution network and the packaging and labelling of their products.
Given his extensive background in the FMCG space, in particular food and beverages, Subaya is a member of the 'Agri & Food Processing Sub-Committee' of the Bangalore Chamber of Commerce and Industry.
Subaya was admitted to the Bar in 1995.