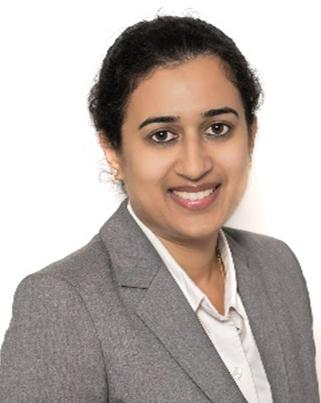 November 25, 2020
Janini Somiah has been with the Firm for over 12 (twelve) years now and is involved in advising both Indian and multinational clients, in the areas of general corporate and commercial laws which involves structuring and drafting of various commercial contracts, corporate and commercial advisory work in the areas of company law, information technology, employment and labour laws, legal metrology and other packaged commodity related laws, food related laws, other laws governing fast moving consumer goods, and real estate related laws.
Janini has, over the years, developed an in-depth understanding of the day-to-day business requirements of clients, and their intent to ensure that their innovative business ideas comply, at all times, with the applicable laws. She has worked closely with clients in structuring their businesses in such a manner. Janini also provides specific compliance related advice, which involves understanding the business and products of clients, and then providing them with compliance checklists, ready reckoners, and such other reports, which set out the specific compliance requirements, and subsequently undertakes the required due diligences to ensure the required compliances. Further, Janini assists companies in strategising approaches in cases where notices are received from statutory authorities or consumers, etc., alleging certain non-compliances. The variety of advice that Janini is involved in providing, gives her an in depth understanding of any specific situation and this enables her to provide the client with well rounded and wholesome advice in relation to any matter.
Janini graduated with a bachelor's degree in law from the Indian Law Society's Law College, Pune in the year 2007. Janini then went on to earn her master's degree in Commercial and Financial Law from King's College, University of London. She also holds a master's degree in Business Laws (MBL) from the National Law School of India University, Bangalore. She has enrolled as an Advocate with the Bar Council of Karnataka, India in 2008.