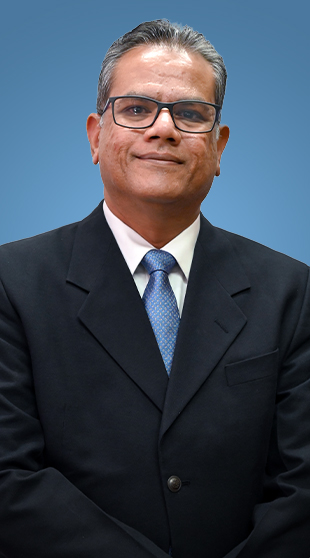 November 23, 2020
Mr. Muralidharan is a Partner with the Firm and is based at the Bengaluru office. After obtaining a Bachelors' degree in Political Science from the Madras Christian College, he obtained a Bachelor of Laws degree from the Madras Law College and was awarded a Gold Medal for securing the first rank in the law degree examination of the Madras University.  He enrolled with the Bar Council of Tamil Nadu in 1992.
Mr. Muralidharan practises primarily in the areas of corporate and commercial laws. His areas of expertise include real estate, corporate affairs, mergers and acquisitions, foreign investments, exchange control regulations and intellectual property laws. He has substantial expertise in legal due-diligence reviews, corporate restructuring, joint ventures, private equity and venture capital investments, and related documentation. He also has significant experience in civil, criminal, corporate and commercial litigation before various High Courts and the Supreme Court of India. He has represented a diverse range of clients including several multi-national corporations in establishing business presence in India and has assisted clients in evaluating business options, foreign direct investments, establishing joint ventures, technology collaborations and negotiating commercial contracts and arrangements.
Mr. Muralidharan has significant experience in real estate transactional work and represents several leading real estate developers in India. He has advised prominent real estate, investment funds and multi-national companies on acquisition of real property by way of sale, joint development, leases and allotments from governmental agencies for different purposes including setting up of Information Technology Parks, Special Economic Zones and other commercial and industrial establishments.