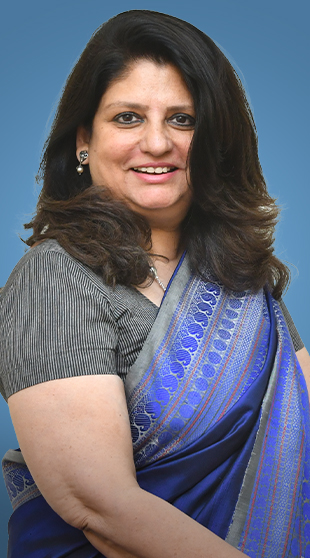 November 26, 2020
Sita Khosla practices in the areas of corporate, contract and commercial laws. She has  been involved in providing advice on a wide range of issues from company formation,  corporate governance and regulatory compliance to mergers and acquisitions, corporate  restructuring, joint ventures, foreign investments, exchange control regulations and  securities laws. 
She has acted as India legal advisor to major players in the civil aviation sector including  international commercial airlines, MRO organizations and ground handling operators in  respect of their operations in India. 
Sita's transactional experience has included work in a variety of business sectors such  as aviation, publishing, retail, e commerce, ITES, manufacturing, heavy machinery,  tele- com, real estate, financial services, food and beverages and oil and gas, where she  has acted both for the buy side as well as the sell side. She has acted for international  private equity funds as well as strategic investors in relation to their investments in India,  and has also advised investee companies on a spectrum of issues including transaction  structuring, exchange control laws, and a variety of sector specific laws. She has also  advised banks and NBFCs in relation to their operations including acquisition of debt  portfolios. 
Sita holds a Bachelor of Arts degree from St. Stephen's College and an LLB from  the Faculty of Law, University of Delhi and is enrolled with the Bar Council of Delhi.  Legal 500, IFLR 1000 and Indian Business Law Journal have recommended Sita for Corporate Advisory and M&A.