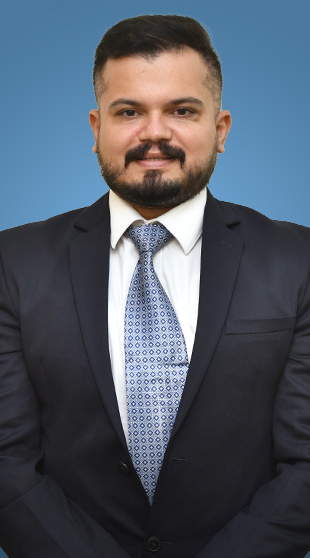 November 27, 2020
In a relatively short span of time Sahil has acquired diversified experience in FEMA, M&A, Commercial laws and Secretarial, and various other statutory body compliances. He is well- versed with listing compliances of the corporate and dealing with various statutory bodies such SEBI, ROC, NCLT, NCLAT, RBI etc.
Prior to joining Dua Associates, Sahil successfully completed his training under a reputed BSE listed company Valiant Communications Limited and was thereafter retained by the company as Assistant Company Secretary. He has also worked as Manager (Secretarial & Legal) with Urja Global Limited, responsible for taking care of all the legal and secretarial compliances of the company.
Sahil is a member of the Institute of Company Secretaries of India (ICSI) 2015 batch. He holds a Bachelor's degree from Delhi University (D.U) in Human Resource Management and a Masters in M.Com (BP&CG) from IGNOU. He completed his LL.B in 2017 and enrolled as an advocate in the year 2018.