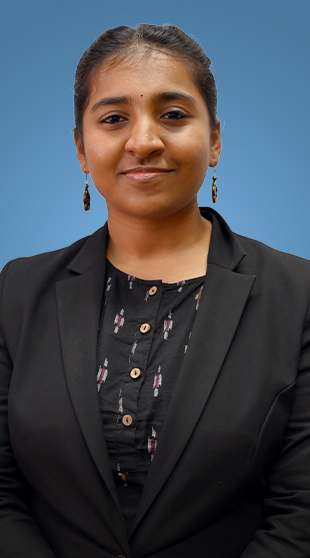 June 07, 2022
Nandini's core expertise areas cover constitutional law including Writs, Writ appeals and public interest litigations;  property laws – recovery, declaration,  specific performance, due diligence, transfer, succession;  criminal law – private complaints, trial stage, criminal appeals, bail, anticipatory bail, quash of criminal complaint;  family law – custody, divorce, restitution, adoption;  and real estate – ensuring delivery of flats from builders as per the contractual requirement, return of payment from the builder for purchase of a flat, RERA appeals.
She also has experience in the areas of entertainment law, commercial laws, banking laws, corporate retainership consultancy and labour and employment laws.
Nandini has appeared before the Hon'ble High Court of Madras and the Hon'ble High Court of Karnataka and the following courts in Chennai as well as Bangalore – District Civil Courts, Magistrate and Sessions Courts, Real Estate Regulatory Authorities, Debt Recovery Tribunals, Industrial Tribunal, Labour Courts.