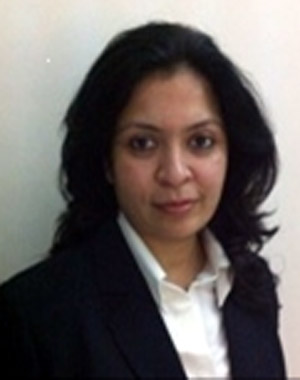 November 25, 2020
Gunjan's  area of practice focuses on the  IT and Telecom and Media sectors. She provides assistance in M&A transactions, establishing presence in India, corporate structuring and financing, arbitration strategy, general corporate advisory and advise on regulatory aspects especially in the IT and telecom. She has assisted companies on domestic and cross border legal and regulatory issues relating to the provision of telecom services.
Gunjan has provided assistance in obtaining licenses and registrations for mobile telephone operations such as the unified access service license, internet service provider license, other service provider license from the Department of Telecommunications in India (DOT). She has advised on interconnection and roaming arrangements, spectrum issues, government tenders, telecommunication commercial contracts, outsourcing contracts, information technology contracts comprising of classical IT and call centre technology, managed services contracts, contracts relating to intelligent networks, equipment procurement, service level agreements, turnkey contracts, value added service arrangements, contact centre technology, document management services, distribution contracts for channels, contracts for securing passive infrastructure and active infrastructure.
Gunjan started her career with Link Legal in 2001 and thereafter  worked for about 5 years as in-house counsel with British Telecom . She also did a stint with  a GSM operator – Videocon Telecommunications Limited.
Gunjan graduated with a Bachelor of Civil Law Degree from the University of Oxford, Oxford in the year 2006.