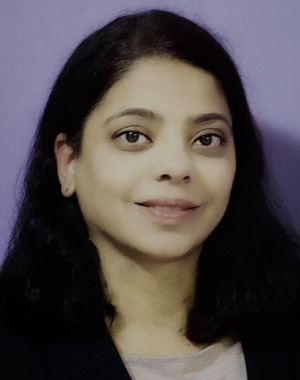 November 23, 2020
Agnes provides advisory services on title of projects and also renders documentation and advisory services for  development, redevelopment, SRA project etc. in the course of development and for acquisition and sale of real estate.
As part of Trademark and Copyrights practice, Agnes does advisory work with regard to protection of rights and due diligence of liability of the client including documentation for registration assignment and licensing of work generally to various industries including media and entertainment. Further, for general contracts, she advises clients on structuring transactions, mergers and acquisitions and general commercial contracts. She has significant experience in commercial documentation and drafting transactional and other agreements and has also rendered services in matters related to personal law like drafting of Wills, Family Arrangement, obtaining of Probate etc.
She  qualified as solicitor from the Bombay Incorporated Law Society in 1995 and solicitor from Wales, London (non-practicing) in 1996. Agnes  holds a Bachelor degree in Arts, Bachelor in Law and Post Graduate Diploma In Journalism from Mumbai University.